Jenna is seriously ill. She's lost all hope of getting the heart transplant she needs to live. But just as her life is ebbing away, she receives a donor heart from a girl called Callie.
Who was Callie and how did she die? Jenna is determined to find out.
The closer Jenna gets to those who loved Callie, the more questions arise about her untimely death. Someone knows what happened to Callie. Why won't they talk?
Jenna is about to uncover the truth, but it could cost her everything; her loved ones, her sanity, even her life.
*****3 STARS*****
Intriguing and mysterious, but definitely not a psychological thriller. Thought it was going one way, and it just turned out to be a bunch of people deceiving each other. Callie was leading her towards something, but not what I expected or thought would be awesome. Sure Jenna's almost killed but it was so uneventful, at least in my opinion.
I was disappointed in the fact that what I was picturing in my head was far from how it ended. I guess she was trying to piece all the characters together like in The Husband's Secret, but it was too convoluted and confusing.
Again intriguing with a bit of science and a lesson to not always trust those you think are sweet and kind. They may be hiding something hideous.
No spoilers, because it would too confusing to explain.
Karen
has
read 5 books toward
her goal of
55 books.
*****Now I'm Reading*****


I really am hoping this is good as the summary makes it sound. I shall let you know, as always.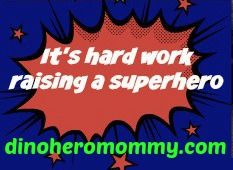 ???Not sure what to read next???
Click HERE for a list of all my book reviews. 
I will no longer host a book review blog hop, trying to make time to blog, work, and be a mom. Therefore I had to cut some things out. Please continue to enjoy all my book reviews. 
Linking up with
Related Posts via Categories