Marcy Hammer's life has been turned upside down. Her husband, the head of a global brassiere empire, didn't think twice about leaving her after thirty-three years of marriage for a 32DD lingerie model. Now Harvey the Home-Wrecker is missing in action, but Marcy's through thinking about what a cliché he is. What she needs now is a party-size bag of potato chips, a good support system, and a new dress.
Striking out on her own is difficult at first, but Marcy manages to find traces of humor in her heartbreak. Even while devastated by Harvey's departure, she still has her indomitable spirit and her self-respect. She has no intention of falling apart, either, even when her adult children drop a few bombshells of their own and she discovers a secret about her new, once-in-a-lifetime friend. Life may be full of setbacks, but by lifting herself up by her own lacy straps, Marcy just may be able to handle them all.
*****5 STARS*****
At first I wasn't sure how I felt about it, but it grew on me. I was upset that she was so calm and never said what she was thinking. Now I understand, she was holding it together for her children and her mother. She was being the better person as her mother taught her to be. 
As I got to Marcy, I understood her and what she wanted in life. I didn't feel one bit bad for what happened to Harvey, he made his bed and now he has to lie in it. She became a better person from this and living the life she needs.
Some laughs, some cries, some anger, and all around great fiction book to read.
No spoilers as there are too many twists and turns, heartache and curve balls, humor and sadness…but truly worth the read.
*****Now I'm Reading*****




This is actually a short book, but looks interesting. I really hope it's not predictable.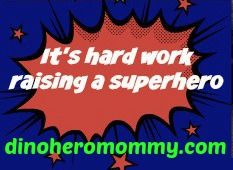 ???Not sure what to read next???
Click HERE for a list of all my book reviews. 
I will no longer host a book review blog hop, trying to make time to blog, work, and be a mom. Therefore I had to cut some things out. Please continue to enjoy all my book reviews. 
Linking up with
Related Posts via Categories