W. Harold Posehn is the best dad, the best husband…well, maybe not.
Detective Teaghan Beaumont is getting closer and closer to discovering the truth about Harold Posehn. But there's a twist that she – and you, dear reader – will never see coming.
*****5 STARS*****
short read, but twisted and sick.
well written and full of revulsion, horror, and surprising twist at the end. Worth the quick read! You will enjoy it and be shocked to know who and why.
*****Now I'm Reading*****




This sounds like a sweet read about family, forgiveness, and starting over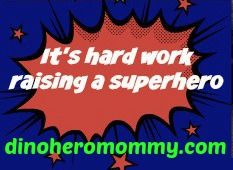 ???Not sure what to read next???
Click HERE for a list of all my book reviews. 
I will no longer host a book review blog hop, trying to make time to blog, work, and be a mom. Therefore I had to cut some things out. Please continue to enjoy all my book reviews. 
Linking up with
Related Posts via Categories