First, there were ten – a curious assortment of strangers summoned as weekend guests to a private island off the coast of Devon. Their host, an eccentric millionaire unknown to all of them, is nowhere to be found. All that the guests have in common is a wicked past they're unwilling to reveal – and a secret that will seal their fate. For each has been marked for murder. One by one they fall prey. Before the weekend is out, there will be none. And only the dead are above suspicion
*****5 STARS*****
A heart-warming romance that is sweet and loving.
A wonderful read about starting over and a sweet bond between daughter-in-law and mother-in-law.
A wonderful read about finding love and accepting help.
LOVE LOVE LOVE LOVE LOVE this book. Great characters and beautiful romance!!!! A must read and perfect after reading the dark psychological thriller, Behind Her Eyes. i

Karen
has
read 11 books toward
her goal of
55 books.
*****Now I'm Reading*****




Nothing like an Agatha Christie book!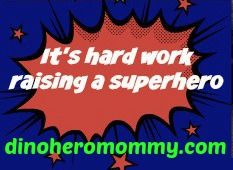 ???Not sure what to read next???
Click HERE for a list of all my book reviews. 
I will no longer host a book review blog hop, trying to make time to blog, work, and be a mom. Therefore I had to cut some things out. Please continue to enjoy all my book reviews. 
Linking up with
Related Posts via Categories