Louise is a single mom, a secretary, stuck in a modern-day rut. On a rare night out, she meets a man in a bar and sparks fly. Though he leaves after they kiss, she's thrilled she finally connected with someone.
When Louise arrives at work on Monday, she meets her new boss, David. The man from the bar. The very married man from the bar…who says the kiss was a terrible mistake but who still can't keep his eyes off Louise.
And then Louise bumps into Adele, who's new to town and in need of a friend, but she also just happens to be married to David. David and Adele look like the picture-perfect husband and wife, but then why is David so controlling, and why is Adele so scared of him?
As Louise is drawn into David and Adele's orbit, she uncovers more puzzling questions than answers. The only thing that is crystal clear is that something in this marriage is very, very wrong, but Louise can't guess how wrong―and how far a person might go to protect their marriage's secrets.
*****5 STARS*****
SO F8CKED UP! I was not thinking it would go that way. I knew Adele had some sick plan, but NEVER expected that. If only Louise had listened to her friend. 
Highlight for spoilers (((((Want to know what's going on, well it's some voodoo, crazy dream, soul swapping. If you've seen the movie  Skeleton Key. http://www.imdb.com/title/tt0397101/
Rob swapped souls with Adele and killed her, which is why her personality changed. She really loved David. Rob killed the baby inside her body. 
Then he played Louise, and killed her too. Rob is planning to kill Adam, Louise's son…so sick and twisted.)))))

Karen
has
read 10 books toward
her goal of
55 books.
*****Now I'm Reading*****




After that sick and twisted book, I need to read a sweet romance. Hope this helps me get over the other book.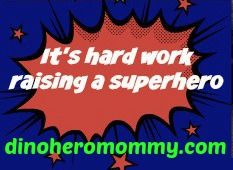 ???Not sure what to read next???
Click HERE for a list of all my book reviews. 
I will no longer host a book review blog hop, trying to make time to blog, work, and be a mom. Therefore I had to cut some things out. Please continue to enjoy all my book reviews. 
Linking up with