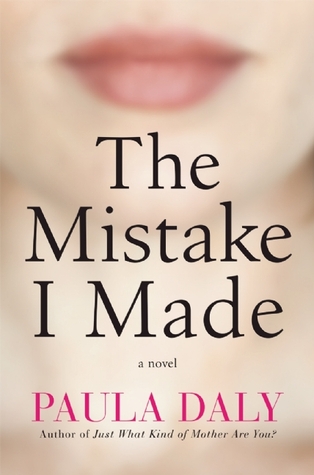 The Mistake I Made is the latest page-turner from one of the England's most captivating new thriller writers. In her provocative and riveting third novel, Paula Daly focuses her masterful eye for psychological suspense and family drama on an indecent proposal that has fatal repercussions.
Single mother Roz has a reached breaking-point. After the dissolution of her marriage, Roz's business has gone under, debts are racking up, the rent is late (again), and she's struggling to provide for her nine-year-old son, who is starting to misbehave in school. Roz is in trouble. Real trouble.
When Roz returns home from work one day and finds an eviction notice, she knows that it's time for action—she has two weeks to find a solution otherwise they will be kicked out of their home. Increasingly desperate, Roz doesn't know where to turn. Then the perfect opportunity presents itself. At her sister's fortieth birthday party, Roz meets Scott Elias—wealthy, powerful, and very married. But the impression Roz leaves on him is indelible. He tracks her down and makes Roz an offer to spend the night with him—for money. He wants no-strings-attached intimacy and can guarantee total discretion. Could it be as simple as it sounds? With that kind of cash, Roz could clear her debts and get her life back on track. But as the situation spirals out of her control, Roz is forced to do things she never thought herself capable of. Can she ever set things right again?
*****5 STARS*****
ALL SORTS OF CRAZY
Everyone let Roz down, everyone and all she did was forgive them and keep adding more stress on herself. 
Her sister was a self-absorbed bitch you needed to be told off. The ex husband needed to be taken to court and made to pay his fair share and his mother needed to be told off as well. 
Poor Roz is so desperate to not lose the little she has left and does whatever she needs to in order to help and protect her son. 
Scott is not who he pretends to be. 
IHighlight here (((

Scott lets his psycho out and kills Wayne her manager. Wayne finds out their deal and blackmails Roz to have sex with him. She agrees once again refusing to get help. Scott, has a tracking device on her car, so he knows where she is. 
He kills Wayne and plans to blame her for it if she ever tries to go to the police. He sabotages his own marriage and her relationship with Henry. He rather suffer than her be happy.
Of course everyone believes his lies, even his wife. She drives to Roz's house and runs over her son, George…who is fine in the end.
In the end it all seems to work out for her and Henry comes back to her, only after learning the truth about Scott..who is finally apprehends and put in his place by the cops.
I was hoping she would eventually tell off her sister and ex-husband…but nope. She just lets it all roll off her back and take in all the goodness and joys.

)))

Karen
has
read 25 books toward
her goal of
55 books.
The Bitter Season by Tami Hoag
A murder from the past. A murder from the present. And a life that was never meant to be… As the dreary, bitter weather of late fall descends on Minneapolis, Detective Nikki Liska is restless. After moving to the cold case squad in order to spend more time with her sons, she misses the rush of pulling an all-nighter, the sense of urgency of hunting a murderer on the loose. Most of all she misses her old partner, Sam Kovac.
Sam is having an even harder time adjusting to Nikki's absence, saddled with a green new partner younger than pieces of Sam's wardrobe. Sam is distracted from his troubles by an especially brutal double homicide: a middle-aged husband and wife bludgeoned and hacked to death in their home with a ceremonial Japanese samurai sword. Nikki's case, the unsolved murder of a family man, community leader, and decorated sex crimes detective for the Minneapolis PD, is less of a distraction: Twenty years later, there is little hope for finding the killer who got away.
On the other end of the spectrum, Minneapolis resident Evi Burke has a life she only dreamed of as a kid in and out of foster homes: a beautiful home, a family, people who love her, a fulfilling job. Little does she know that a danger from her past is stalking her perfect present. A danger powerful enough to pull in both Kovac and Liska and destroy the perfect life she was never meant to have.
For a sneak peak into how I am enjoying this book, click HERE.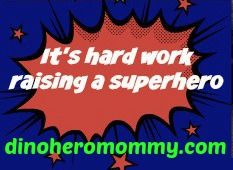 ???Not sure what to read next???
Click HERE for a list of all my book reviews. 
I will no longer host a book review blog hop, trying to make time to blog, work, and be a mom. Therefore I had to cut some things out. Please continue to enjoy all my book reviews. 
Linking up with