Grace hasn't been the same since the death of her best friend Charlie. She is haunted by Charlie's words, the last time she saw her, and in a bid for answers, opens an old memory box of Charlie's. It soon becomes clear there was a lot she didn't know about her best friend.
When Grace starts a campaign to find Charlie's father, Anna, a girl claiming to be Charlie's sister steps forward. For Grace, finding Anna is like finding a new family, and soon Anna has made herself very comfortable in Grace and boyfriend Dan's home.
But something isn't right. Things disappear, Dan's acting strangely and Grace is sure that someone is following her. Is it all in Grace's mind? Or as she gets closer to discovering the truth about both Charlie and Anna, is Grace in terrible danger?
There was nothing she could have done to save Charlie …or was there? 
*****5 STARS*****
The ending reminded me of the book The Husband's Secret. Really a nail biter as you had no idea why Anna was doing this and who she really was. I wanted to reach through my radio and smack Grace for not seeing what was going on. 
I had some ideas, but no where near what the really happened, I love that I was so off and blown away. Usually books are easy to predict, so BRAVO for this plot and ending.
NO SPOILERS…I don't want to give away anything, it's so intense and awesome. I did actually feel bad for some characters even though I shouldn't, after all circumstances beyond their control made them who they were. Lies and half truths destroy everyone.  
Karen
has
read 35 books toward
her goal of
55 books.
Wishing on Baby Dust by Lydia Winters
Infertility stinks. No one knows that better than Megan. After six years of insanity-inducing hormone drugs and desperate prayers, all she has to show for her efforts are enough negative pregnancy tests to fill a bassinet. All around her women are accidentally getting pregnant—like her star piano student—while Megan remains hopelessly barren.
Megan's never felt so alone. But she's not the only one struggling.
Christina has just entered the world of infertility, made worse by the fact her husband isn't ready to be a father. Their marriage, already hanging in the balance, is being torn apart.
Then there's Kyra, the mother of a precocious three-year-old. She's shocked to be struggling with secondary infertility. A baby is priceless, but sometimes Kyra feels like she's being forced to choose which commandment to keep: stay out of debt, or multiply and replenish the earth.
When Megan and Christina are assigned as Kyra's visiting teachers, they all realize that what you see isn't necessarily what's beneath the surface. Some secrets aren't worth the cost of keeping them.
For a sneak peak into how I am enjoying this book, check out my Sneak Peak Saturday Posts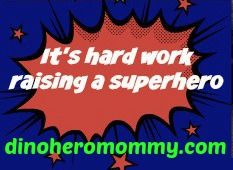 ???Not sure what to read next???
Click HERE for a list of all my book reviews. 
I will no longer host a book review blog hop, trying to make time to blog, work, and be a mom. Therefore I had to cut some things out. Please continue to enjoy all my book reviews. 
Linking up with