LINK UP YOUR BOOK REVIEWS
Want to be a guest host? Message me on Twitter.
What books have you finished reading? Loved it? Hated it? Going to read more by that author? Let us know by linking up below..

.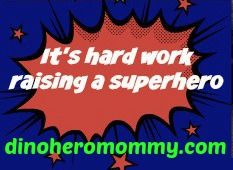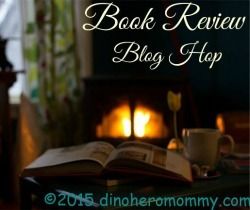 Please follow your host and co-hosts and they will follow back. 
~~HOST~~
~~~~~~~~~~~~~~~~~~~~~~~~~~~~
???Not sure what to read next???

Karen
has
read 44 books toward her goal of 60 books.
~~~Just Finished Reading~~~
Goodreads Summary: What Alice Forgot (Audible)
So imagine Alice's surprise when she comes to on the floor of a gym and is whisked off to the hospital where she discovers the honeymoon is truly over — she's getting divorced, she has three kids and she's actually 39 years old. Alice must reconstruct the events of a lost decade, and find out whether it's possible to reconstruct her life at the same time. She has to figure out why her sister hardly talks to her, and how is it that she's become one of those super skinny moms with really expensive clothes.
Ultimately, Alice must discover whether forgetting is a blessing or a curse, and whether it's possible to start over.
Just a warning, there is lots of talk of infertility and miscarriages. I was not expecting this and it hit me hard as I suffered from infertility myself. Just to prepare you if you have been through one or both. 
My Review – 5 stars 
A MUST READ!!!!! Alice wakes up forgetting the reason why she's getting divorced from Nick, forgot her children, forgot her best friend who helped her through it all. So much as changed in the world and in her life in the last teen years and she can't remember a thing. Little flashbacks come, but she's a different person than the one everyone remembers just a few days ago.
I am not sure what I would do, to not remember your own children…I would be devastated. I could feel all her emotions and the turmoil of emotions from her family.
******Just a warning******There is lots of talk of infertility and miscarriages. I was not expecting this and it hit me hard as I suffered from infertility myself. Just to prepare you if you have been through one or both.
(((

In the end she gets her memory back, but she finds a happy medium between her carefree 29 year old self and the hardened 39 year old self. She gets back together with Nick, each learning from their mistakes. She goes back to the special bond with her sister, and has an even stronger bond with her kids. 
Her sister Elizabeth, suffers from fertility. I was NOT prepared for that and it was difficult to read about her failed IVFs and numerous miscarriages. Thankfully she gets her happy ending..a daughter and adopts three boys.
The honorary grandmother finds her own love as well…life is not perfect, but it's these special moments and memories that make it worth living and fighting for.

))) 
 ~~~Now I'm Reading~~~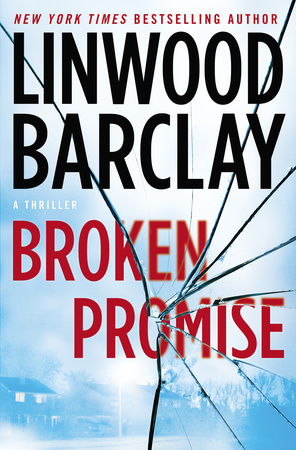 Goodreads Summary: Broken Promise (Audible)
After his wife's death and the collapse of his newspaper, David Harwood has no choice but to uproot his nine-year-old son and move back into his childhood home in Promise Falls, New York. David believes his life is in free fall, and he can't find a way to stop his descent.
Then he comes across a family secret of epic proportions. A year after a devastating miscarriage, David's cousin Marla has continued to struggle. But when David's mother asks him to check on her, he's horrified to discover that she's been secretly raising a child who is not her own—a baby she claims was a gift from an "angel" left on her porch.
When the baby's real mother is found murdered, David can't help wanting to piece together what happened—even if it means proving his own cousin's guilt. But as he uncovers each piece of evidence, David realizes that Marla's mysterious child is just the tip of the iceberg.
Other strange things are happening. Animals are found ritually slaughtered. An ominous abandoned Ferris wheel seems to stand as a warning that something dark has infected Promise Falls. And someone has decided that the entire town must pay for the sins of its past…in blood.Been wanting to read this for a while! 
This sounds like a captivating and crazy mystery and drama
~~~~~~~~~~~~~~~~
LINK UP YOUR BOOK REVIEWS
RULES:
Please link directly to a post, not your blog and post as many young adult or adult book reviews as you'd like.

Please visit at least two other book review posts…what better way to add to your 'to read' list?


Follow your host and I'll follow back

If you do link up, please copy and paste my blog hop button on your site. You can find more blog hops and linky parties here, or you can add your own. 

All books added to this link will be shared on Pinterest, Facebook, Google+, and Twitter.
Loading InLinkz ...
 ~~~~~~~~~~~~~~~~~~~~~~~~~~~~~~~~~
Want to see who I'm linking up with…check out the full list HERE. Let me know if you want your button added.