LINK UP YOUR BOOK REVIEWS
Want to be a guest host? Message me on Twitter.
What books have you finished reading? Loved it? Hated it? Going to read more by that author? Let us know by linking up below..

.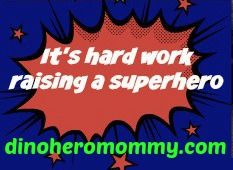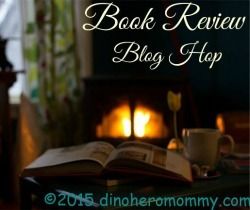 Please follow your host and co-hosts and they will follow back. 
~~HOST~~
~~~~~~~~~~~~~~~~~~~~~~~~~~~~
???Not sure what to read next???

Karen
has
read 35 books toward her goal of 60 books.
~~~Just Finished Reading~~~
 
Goodreads Summary: 14 (Audible book)
Padlocked doors. Strange light fixtures. Mutant cockroaches.
There are some odd things about Nate's new apartment.
Of course, he has other things on his mind. He hates his job. He has no money in the bank. No girlfriend. No plans for the future. So while his new home isn't perfect, it's livable. The rent is low, the property managers are friendly, and the odd little mysteries don't nag at him too much.
At least, not until he meets Mandy, his neighbor across the hall, and notices something unusual about her apartment. And Xela's apartment. And Tim's. And Veek's. Because every room in this old Los Angeles brownstone has a mystery or two. Mysteries that stretch back over a hundred years. Some of them are in plain sight. Some are behind locked doors. And all together these mysteries could mean the end of Nate and his friends.
Or the end of everything…
Chosen by Audible.com as the best sci-fi novel of 2012!
My Review – 5 stars
THIS WOULD MAKE A GREAT MOVIE.
Okay, I'm not a big SciFi person and thought this was going in another direction. Still it was pretty darn awesome. I knew that character was not really who he pretended to be. Who? Well you'll have to read to find out. 
It is a bit freaky to find all these crazy things going on in a place you live. Thinking it was going to be one ending I was scared at night. Then when it became apparent it was a different ending I was disturbed, but no longer scared. 
Highlight for spoilers… (((

I was expecting the building to be haunted, but not a portal to hell or a different dimension. I knew Andrew was evil, but not that evil. I am glad he got destroyed at the end. Poor Tim…sobs.  Love the ending after the ending, they will all keep going to protect this machine. 
)))
 ~~~Now I'm Reading~~~
Goodreads Summary: Anybody Out There? (CD rental from library)
Marian Keyes has introduced readers to the lives, loves, and foibles of the five Walsh sisters. In this funny, heartbreaking, and triumphant new tale set in the Big Apple, it's Anna's turn in the spotlight.
Life is perfect for Anna Walsh. She has the "Best Job in the World" as a PR exec for a top-selling urban beauty brand, a lovely apartment in New York, and a perfect husband — the love of her life, Aidan Maddox. Until the morning she wakes up in her mammy's living room in Dublin with her face in stitches, a dislocated knee, and completely smashed-up hands — and no memory of how she got there. While her mammy plays nursemaid, Anna tries to get better and keeps wondering why Aidan won't return her phone calls or emails.
Recuperating from her injuries, a mystified Anna returns to Manhattan. Slowly beginning to remember what happened, she sets off on a search to find Aidan — a hilarious quest involving lilies (she can't stop smelling them), psychics, mediums, and anyone there who can promise her a reunion with her beloved…
Written in her classic style, marrying the darker parts of life with humor and wit, Anybody Out There? is Marian Keyes' best novel to date, wonderfully charming look at love here and ever after.
Even though this is #4 in the series it was recommended to me to as a read alone book. One of the lovely ladies in my reading group, Grace, thought I might enjoy reading it between our book club books. I can't wait. I normally read a book a week, two in a week if it's a shorter book.  
~~~~~~~~~~~~~~~~
LINK UP YOUR BOOK REVIEWS
RULES:
Please link directly to a post, not your blog and post as many young adult or adult book reviews as you'd like.

Please visit at least two other book review posts…what better way to add to your 'to read' list?


Follow your host and I'll follow back

If you do link up, please copy and paste my blog hop button on your site. You can find more blog hops and linky parties here, or you can add your own. 

All books added to this link will be shared on Pinterest, Facebook, Google+, and Twitter.
Loading InLinkz ...
 ~~~~~~~~~~~~~~~~~~~~~~~~~~~~~~~~~
Want to see who I'm linking up with…check out the full list HERE. Let me know if you want your button added.